Log in to your account, and select "Edit Profile" from the Account Settings menu. You can change your password from here.
If you have forgotten your password and are unable to log in:
Click the "Forgot Password" link on the login page. This will generate a temporary password, and will send this to the email address registered with your My Ticketmaster account. You will then need to input this into the "Password" field of the login page. Please note this is case sensitive and will not work if spaces are left before or after the password.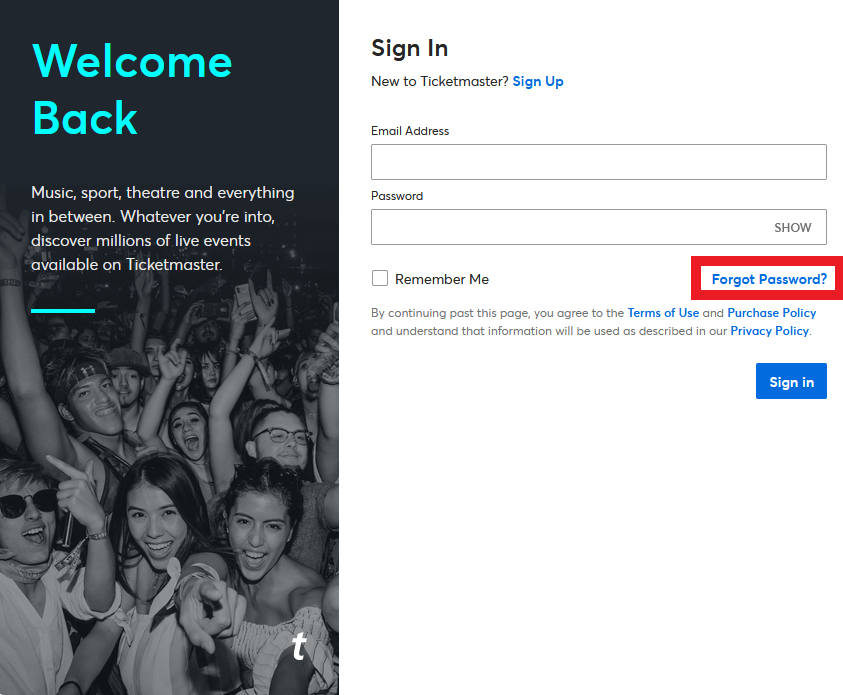 Temporary password not working?
Here are some helpful tips to assist you to successfully use your temporary password:
The password must be used when logging in directly from our

homepage

, as opposed to logging in whilst in the process of making a ticket purchase.
The password is case sensitive, and will not be accepted if spaces are entered at either end (on some operating systems, highlighting the password to copy and paste will result in a space being left at the end of the password)
The password only has a validity period of 24hrs, after this time you will need to request a new temporary password.
Once you successfully log in with your temporary password you will immediately be prompted to change the password to one of your choice.
The site will ask you if you would like to confirm your card details for security reasons - you may do this, or choose to remove your card details and re-enter at a later time.