Stay up to date and turn Push Notifications on.
Keep up to date with everything related to your event by ensuring you have notifications turned on for the Ticketmaster app. Push notifications allow us to reach you directly from our app. This means you don't have to go hunting around for an email that might be lost in a junk or spam folder.

To turn notifications on first click on the My Account button located at the bottom right of the home screen.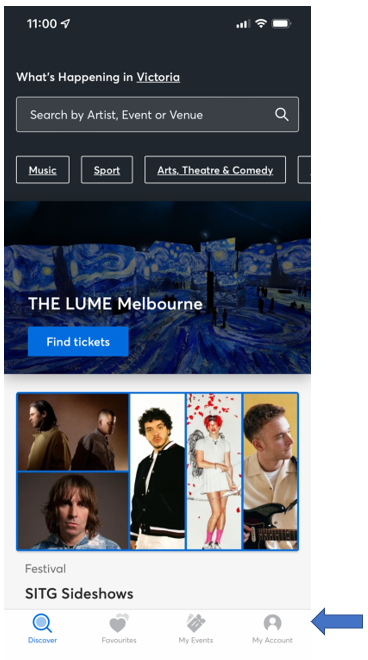 Once in My Account toggle the Receive Notifications toggle into the on position (highlighted blue):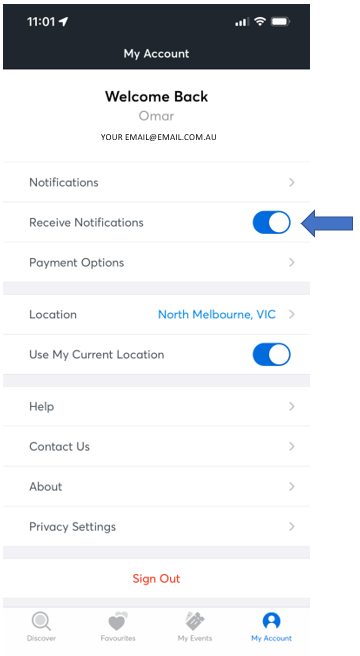 And that's it! You are all set to go! Enjoy your event.